Welcome to B. Dayal & Company Pvt. Ltd.
We can arrange for quick dispatch of products like Ball Pen,Ink Pen, DF Pen and more....
About Our Company
An inspiring entrepreneurial spirit and creative excellence goes hand in hand for us, B. Dayal & Company Pvt. Ltd.- a renowned manufacturer, importer and exporter dealing in Multi Color Sketch Pen, Refillable Ball Pen, Sketch Pens, Crayon Colors, Ball Pen, Ink Pen and more. With our aim to bring forward best of the class in our range of products, we keep a strict tab on the requirements of regional markets, as well as consider global market requirements to offer continuous improvements in our collection of creative products like pens, brushes, boxes, etc. Our products including imported products like Executive Files, Clip Folder, etc., are fabricated to cover all your needs and can also be utilized in the form of promotional give aways and gifts. Innovation and creativity are hallmarks of our business and we ensure we always stimulate our own creativity and channelize it towards the right direction by promoting a congenial work atmosphere that is duly maintained by our committed and dedicated working teams.

Why Choose us

Ethical Sourcing Practice
Our approach to raw material sourcing is quite ethical and we associate with only morally conscious manufacturing partners

Quality Factors
Being a leading manufacturer, we know much about the industry dealing in Colour Sketch Pens, Sketch Pens, Chalks, etc.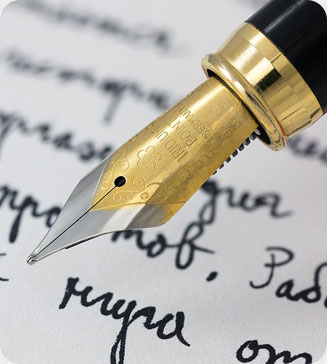 Company Goal
Our main aim is to give a unique shopping experience to our customers via our massive selection of promotional...

Client Satisfaction
Though quality of all our products is exemplary but more often than not it is the quality of our services....